As the real-estate technology sector expands, some major New York real-estate families on the hunt for promising investments have decided to take their networking to a higher level.


Several investment firms, most connected to multigenerational real-estate families such as the LeFraks, Rudins and Wilpons, have formed an informal collective to hunt for new opportunities.
For the past year or so, the group has been holding events, sharing research and insights, and bringing in promising companies to pitch to members.


Their goals: to make the investing process more efficient and turbocharge the selected real-estate tech companies with access to the families' industry relationships, customer bases and diverse portfolios of retail, office, residential and industrial properties.


"We have generational assets and generational experience, and we can leverage that," said Jeffrey Berman, vice president of real-estate company Berman Enterprises LP and director of Camber Creek, the venture arm of Berman.


The real-estate industry, especially the commercial sector, has been slow to adopt new technologies. Their management cultures tend to be conservative, and the pool of innovators in the field has been small, real-estate executives said, and mostly limited to the residential sector.


But in recent years, investors have been eyeing the industry's antiquated systems as ripe for new technologies. In addition, more real-estate tech entrepreneurs have jumped into the field.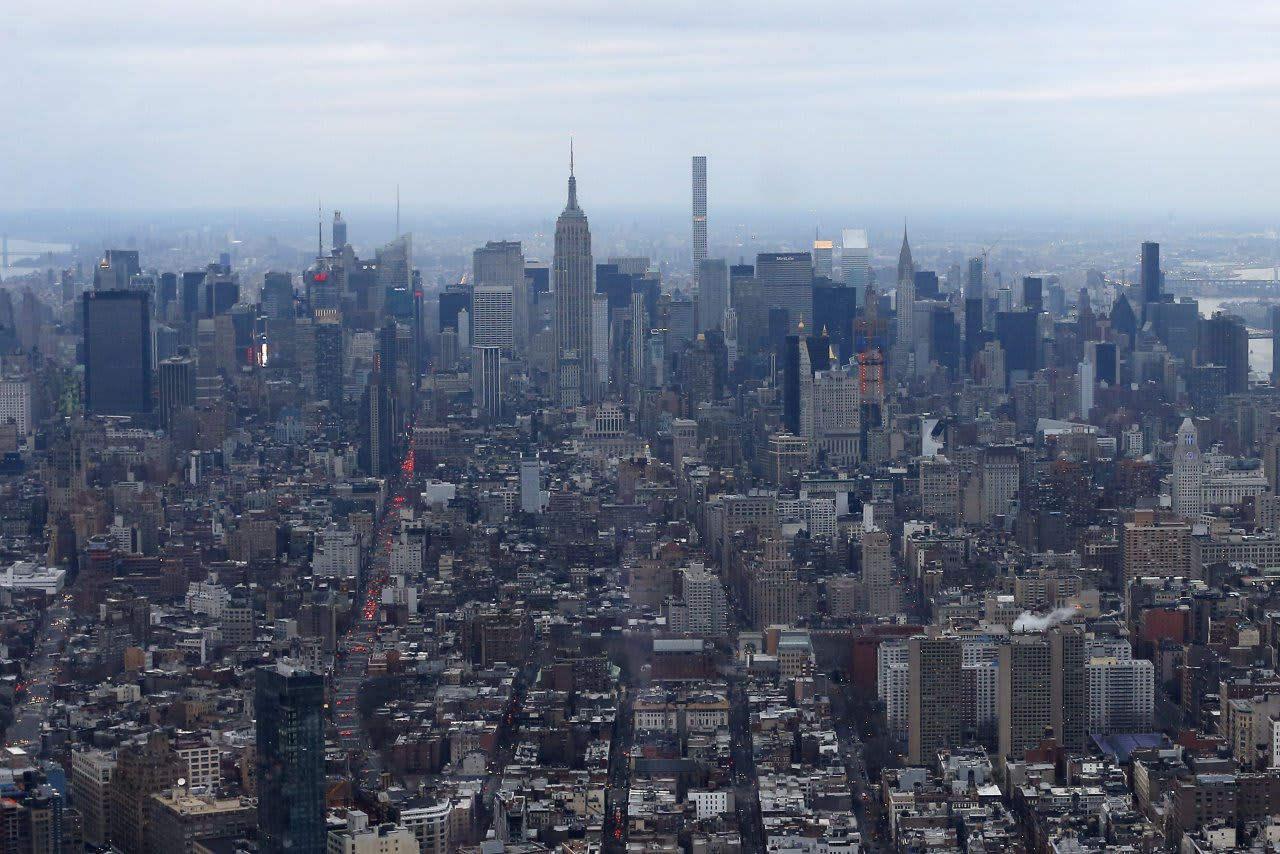 The Manhattan skyline as seen from the One World Observatory.
PHOTO: JULIE JACOBSON/ASSOCIATED PRESS


Traditional real-estate firms are increasingly eager to embrace technology companies related to the industry itself. In all, financing for real-estate tech companies across the world reached nearly $2.7 billion in 2016, up from $451 million in 2013, according to research firm CB Insights. In the New York metro area, such funding rose to $227.8 million in 2016 from $73.9 million three years earlier, according to Dow Jones VentureSource. Real-estate services giant CBRE Group Inc., apartment giant Equity Residential , office developer Hines and Rudin Ventures, the investment arm of the Rudin family, have invested in a $212 million fund targeting real estate, construction and hospitality startups.

"Silicon Valley is running out of verticals to attack, and real estate is a big one," said Bill Field, managing director of LeFrak Investment Holdings, which manages the LeFrak family's general investment portfolio and affiliates.


In addition to Camber Creek and the LeFrak family, the investor group includes Sterling VC, a venture arm of the Wilpon and Katz families' sports, media and real-estate businesses; Corigin Ventures, which is backed by the developer, owner and operator Corigin Real Estate Group; Rudin Ventures; Expansion Venture Capital LLC, started by brothers from the family real-estate firm Expansion Group Inc.; and private-equity firm Third Prime Capital


The group came together after a majority of them invested in Latch, a startup that offers a smart-lock system of hardware and software products allowing access to properties through methods such as a smartphone, a smart card or a passcode. Latch, which has raised $26 million, has been able to develop its product with insights from its real-estate investors, said Luke Schoenfelder, co-founder and CEO of Latch. A number of divisions of the family companies are considering Latch for their apartment buildings. Corigin Real Estate has installed Latch in several of its buildings with plans to roll out the technology in the entire portfolio.


At the end of April, several members of the group invested in a round of funding led by Camber Creek for a tech-driven appraisal startup called Bowery Valuation. Using cloud-based software and a mobile application, Bowery streamlines the appraisal process and can deliver an accurate appraisal report in a matter of days instead of weeks, it says.


The investors were able to test out the company by comparing its estimate on a Corigin building that had been recently appraised. Bowery's took days to deliver an accurate report compared to three weeks for the traditional appraisal, according to Bowery executives. That information was shared among the group.


"We were able to leverage our own physical assets and have them run a test on it, so we could pressure-test the process, the time it takes, the cost and accuracy," said David Goldberg, a general partner at Corigin Ventures.


The relationships are just as important, many members noted.
"We went into the deal together knowing we have relationships with large banks and mortgage brokers," said Joseph Melohn, president of Expansion Venture Capital. "That's the advantage that we all have together."