Curbed has some updates on the late architect's NYC projects in progress. It includes our very own CORE exclusive Zaha Hadid's West Chelsea new development.


On this day in 2004, trailblazing architect Zaha Hadid made history when she became the first woman to win the Pritzker Prize, architecture's most prestigious award. And though the pioneering starchitect tragically died last spring, her legacy lives on in her many contributions—both realized and not—to the built environment.


In New York City, only one of those projects has, thus far, made its mark on the skyline: the curved condo at 520 West 28th Street, which has been in the works for several years now. But Hadid was working on one other project in Manhattan before her death: a mixed-use development with Moinian Group, rising just a few blocks from the condo on 28th Street.


Hadid was also tapped by Kushner Companies for its long-planned skyscraper at 666 Fifth Avenue, though the future of that building is, at this point, unclear.


As the West Chelsea condo wraps up construction, it's a good time to check in on the status of Hadid's New York buildings.
520 West 28th Street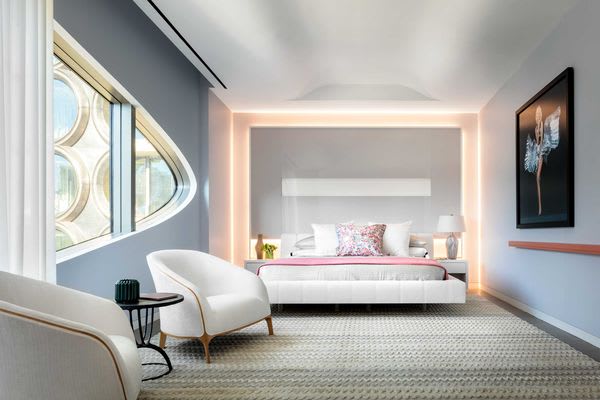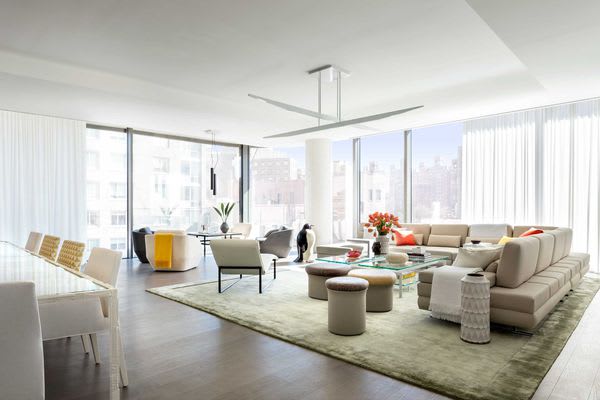 Hadid's swooping, Space Age condo at 520 West 28th Street is well on its way to completion, with closings due to get underway any day now. Just last month, developer Related revealed—finally!—a model unit for the building, offering those who can't afford a $5 million condo a peek inside the High Line-adjacent space. Designer Jennifer Post, who worked on similar units at One57 and 56 Leonard Street, says that her design for the Hadid model was about "creating a vision that coexists with the vision of one of architecture's greatest minds."
As the futuristic building prepares for its debut, Related is also gearing up for the launch of several art galleries, known at the High Line Nine, that will occupy the base of Hadid's building along with adjacent spaces. Longtime Chelsea gallerist Paul Kasmin will operate one of those, and a "galleria" with a cafe and wine bar in a space right next to the High Line.
220 11th Avenue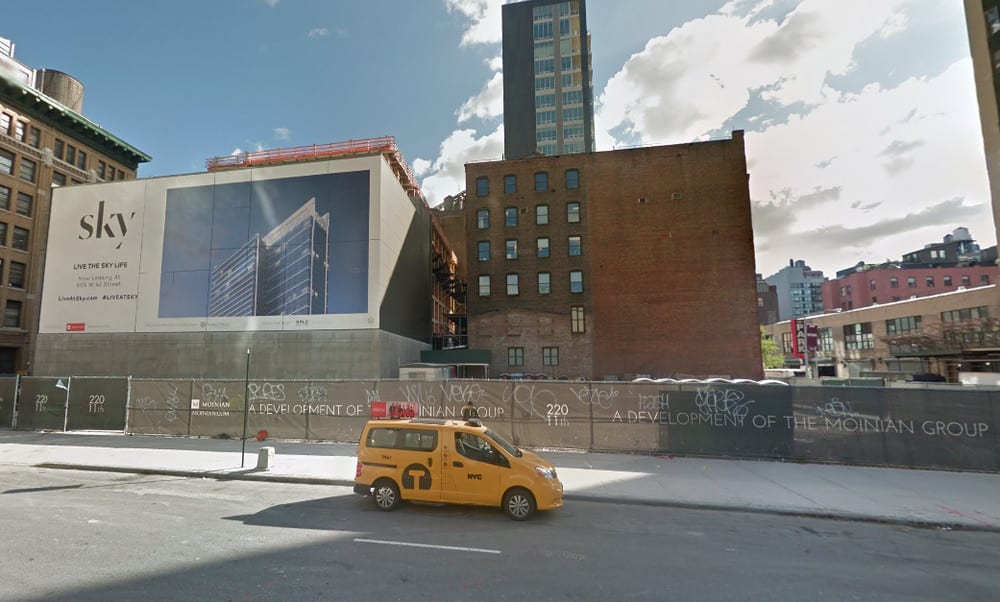 One of Hadid's final commissions before her death was a project for the Moinian Group, set to rise on Eleventh Avenue between 25th and 26th streets. The developer commissioned the architect in 2015, and the shape the project will take—steered, no doubt, by Hadid herself—will be a mixed-use building, with "signature loft-like condominium residences," along with a yet-to-be-determined cultural institution that the developer hopes will be a "hub" for the neighborhood.


A teaser site, woefully lacking in any information (or visuals), is live, and work on the site is already underway. Though Moinian hasn't released many details, the plans on file with the Department of Buildings call for an 11-story building with 43 apartments, along with a pool, exercise room, and a lounge. Construction fencing has gone up, and if all goes according to plan, sales should launch sometime this year.
666 Fifth Avenue
This particular project is a bit of a curveball: Hadid's firm was commissioned by Kushner Companies, which has been trying to redevelop this Midtown skyscraper for years, to design the new building.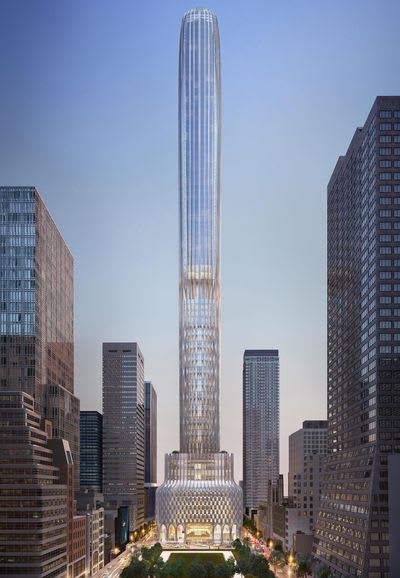 Zaha Hadid Architects/Kushner Companies
The resulting conceptual design, which Hadid worked on prior to her death, is not exactly subtle: It's an 81-story supertall that would have luxury condos, a hotel, and nearly 500,000 square feet of retail.
But in order for any of this to move forward, Kushner Companies needs financing. The firm was reportedly in talks with Chinese firm Anbang about buying a stake in the building, but that ultimately went nowhere. According to the Real Deal, the firm is seeking $4 billion in financing to realize its plans.
But Jared Kushner's role in the White House—as well as the scandals that are currently plaguing him—may complicate things; when Anbang stepped away from the 666 Fifth Avenue deal, the New York Post speculated that it was due to the negative publicity surrounding the deal.
A Zaha Hadid supertall, then, may be a ways off for New York City.